Listen to What Our Past Customers Say
"I just turned 39 and
actually have abs"
"Dropped 2 pants
sizes in 2 months!"
"It's not like some fake model, this guy is here sweating with you!"
"I'm now in my best shape
ever at 55 years old"
Zeus BEAST is a Bodyweight Exercise And Strength Training (BEAST) program which spans over 6 weeks
All you need is a set of Dumbbells, a bit of floor space and you're good to go! 
It's a 5 day a week split routine...
First half of each workout is bodyweight plyometric exercises to maximise calorie burn. 
Followed by strength training using dumbbells tackling different muscle groups each day.
"Lost 23lbs in 2 weeks and I feel great!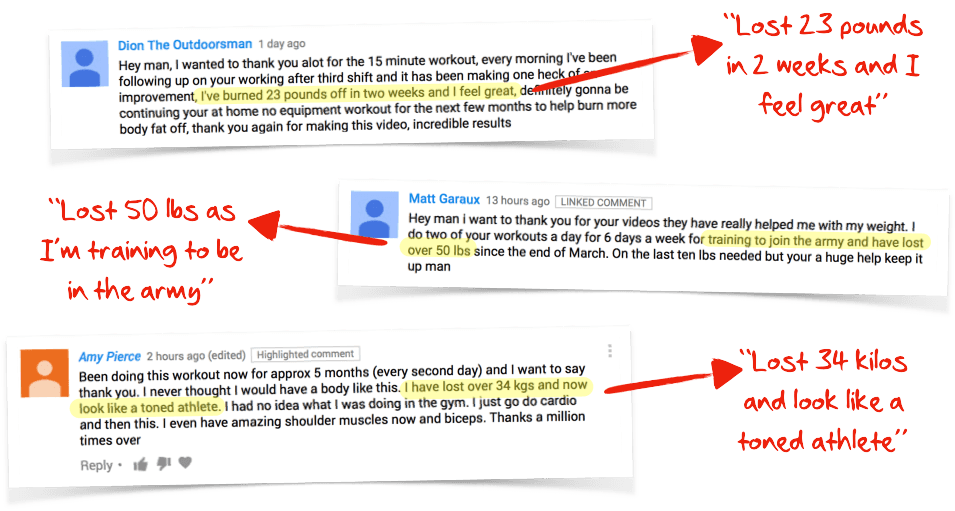 All you need is a light set of dumbbells needed and 30-45 minutes per work out (All can be done from home)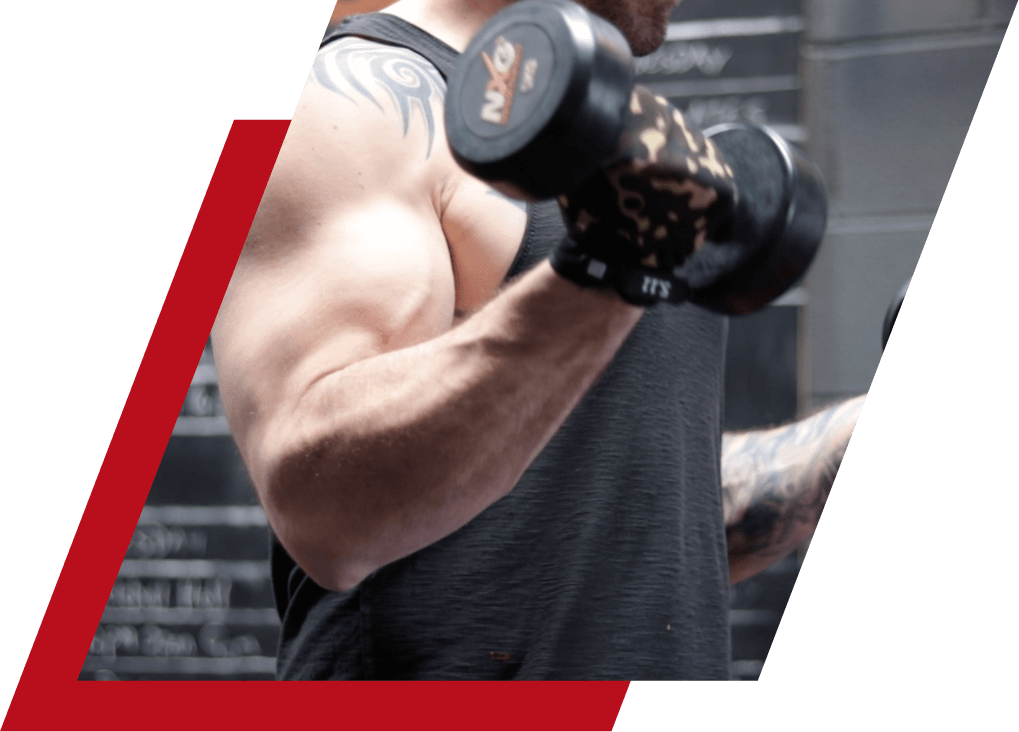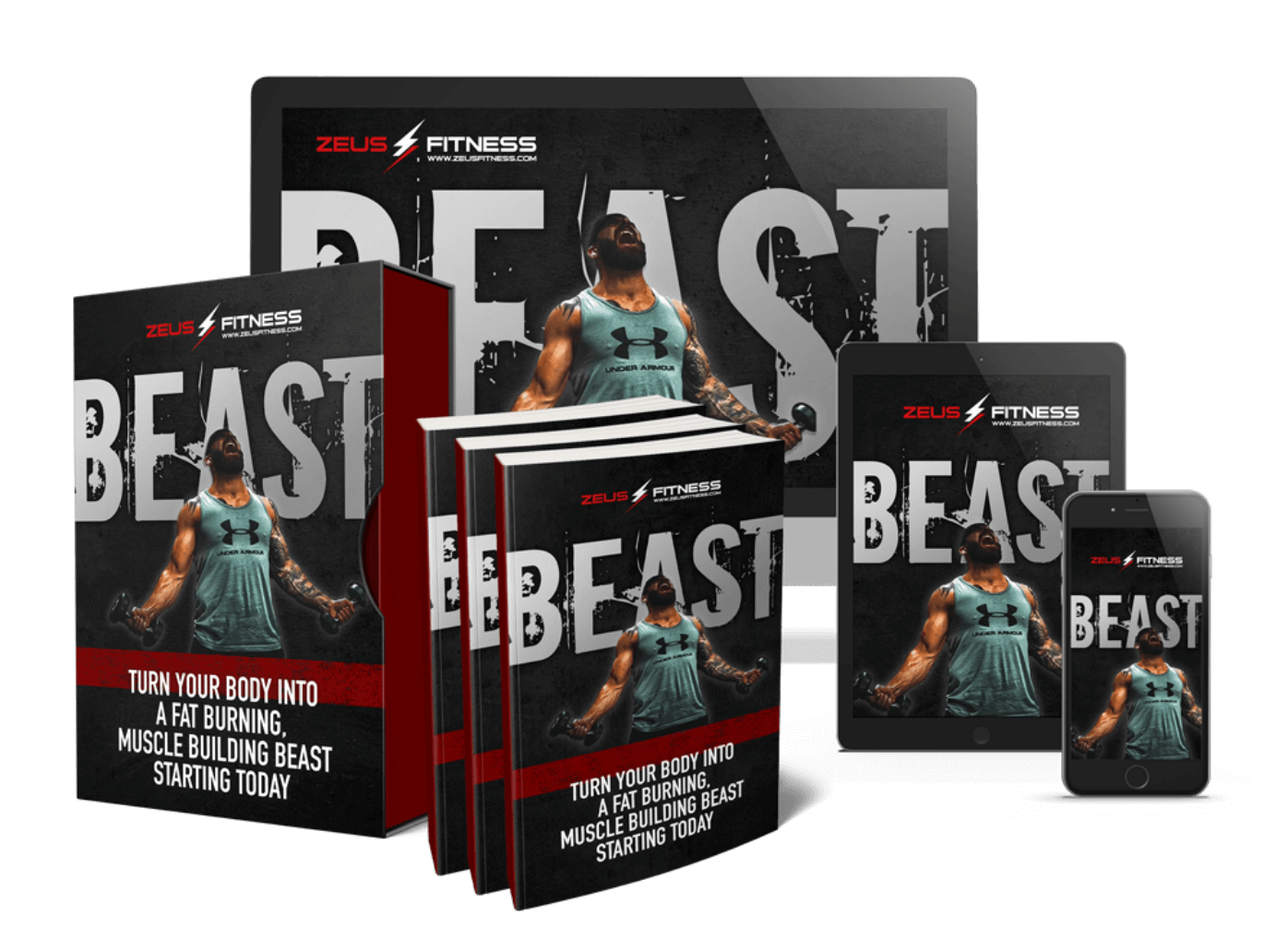 What to expect in this 6 week course…
Each week contains 5 works outs.
We systematically increase the time from 30 > 45 minutes per workout as you progress through each week.
We will push you increased reps and repetitions and motivate you via our online group 'The Tribe"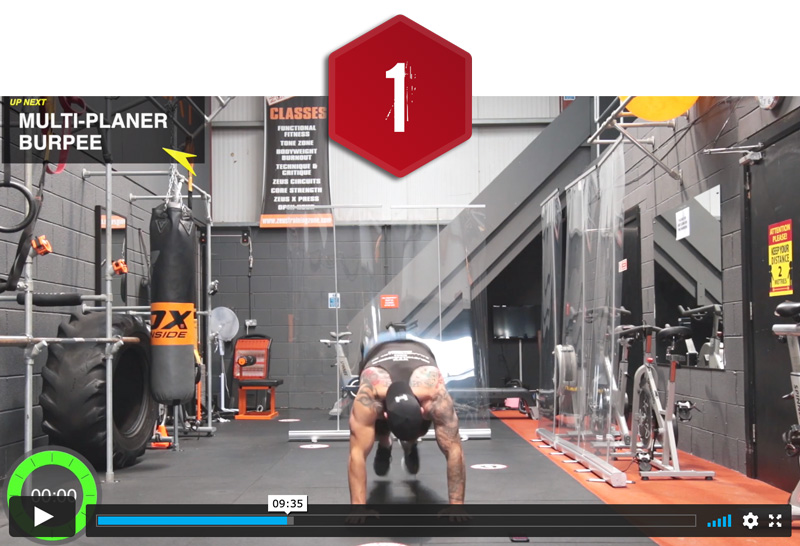 Your journey has now begun to turn you from a mere mortal into ultra beast.
Let's begin...
In week 1 have a short, sharp hit of HIIT (High Intensity Interval Training) followed by strength work with timed sets, each workout is roughly 30 minutes.
Expect this to be a welcome shockwave to the system. Your muscles will aching, your blood will be pumping.
Buy you will be proud of your achievement  - Week 1 in the bag.
WEEK 2 - Intensity Activation Phase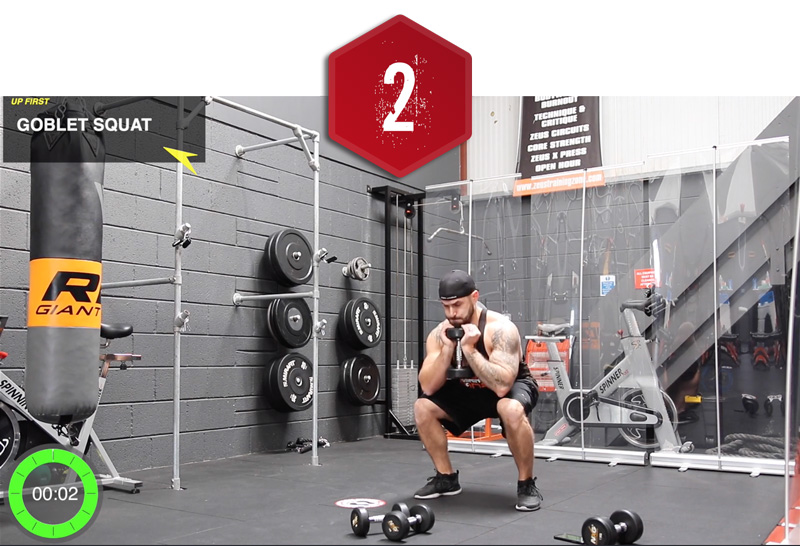 After our initial Week 1 Indoctrination phase let's begin to up the intensity.
Being a beast doesn't come easy but your on your way there!
In week 2 we raise the intensity of the HIIT training and amp up the volume of the strength training. It's a little longer and a lot tougher than week 1. Each workout is roughly 40 minutes.
But by the end expect a massive increase in your endurance and your overall fitness,definition and feel your confidence soaring through the roof.
WEEK 3 - The Beast Bites Back...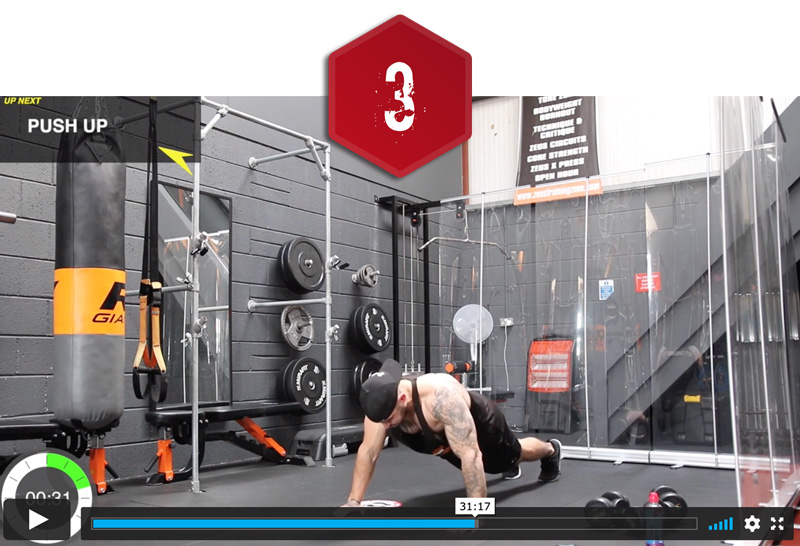 You've now pushed yourself and you think you've got the upper hand.
But the beast isn't done with you yet.
It wants to break you... it's time to fight back.
In week 3 we take the intensity up another notch with tougher HIIT and much tougher strength training, each session is roughly 45-50 minutes.
With the more aggressive strength training expect your muscles to be pumping with real definition starting to appear.
WEEK 4 - Morpheus Beast Mode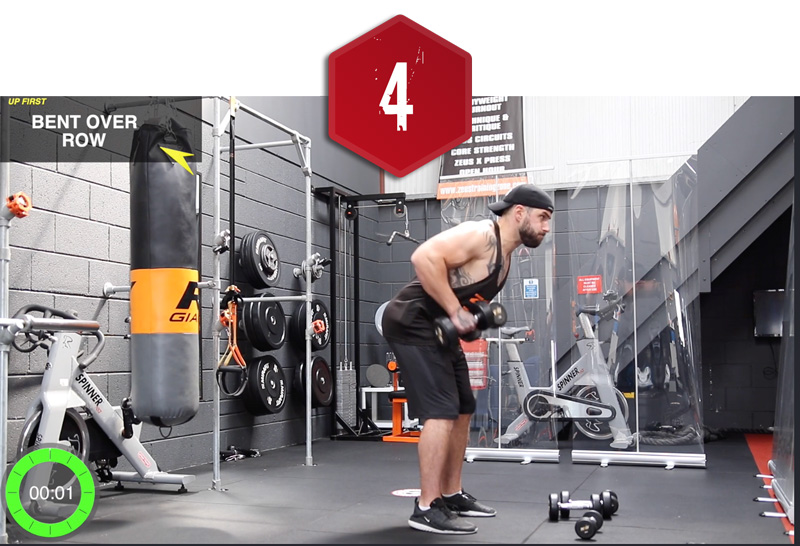 You're half way there.
You are a mere shadow of yourself form 3 weeks ago as you truly are beginning your transformation.
On week 4 we return to week 1 and increase the effort level and up the resistance with heavier weights if possible. These sets are time-based so I want you to maximise the time rather than stop and start until the timer dings!
This is where you really start to push yourself. It's a mental and physical war.
WEEK 5 - Unleash the Beast!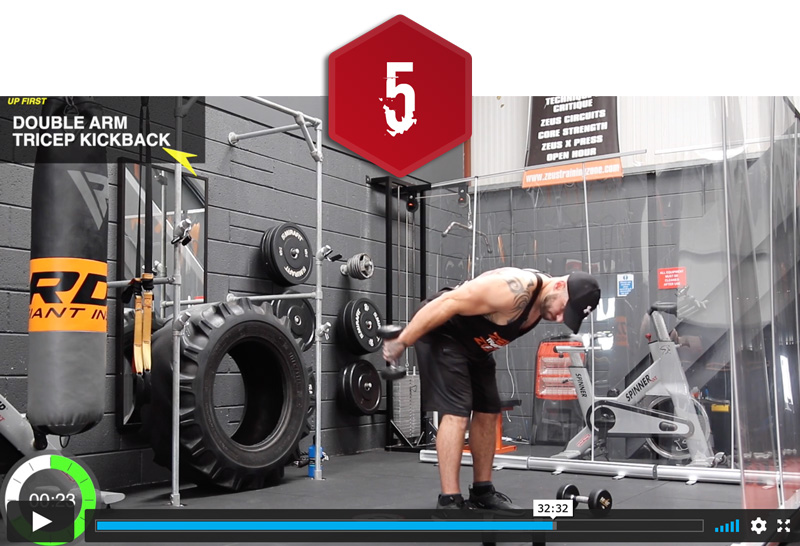 We are nearly there but not at the summit yet so keep going.
Lean on your Tribe to give you support and motivation - we are in this together.
In week 5 it's back to week 2 but we increase the effort and resistance. In 1 minute you can do 10 reps or you can bang out 30, it's up to you to push yourself to work harder!!
But the transformation into the BEAST in getting so close you can almost taste it.
Keep going!
WEEK 6 - Certified Beast!!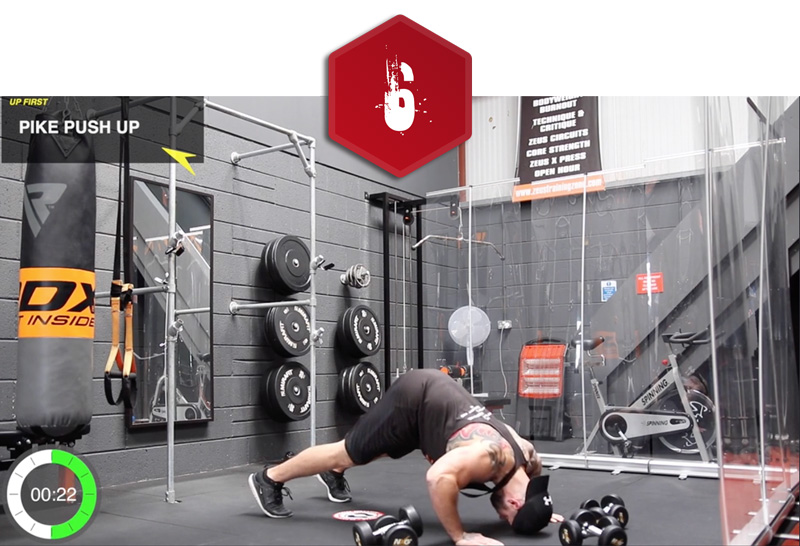 This is the final stage - can you complete your mission and 'Become the Beast' you know in your heart you were born to be?
We've saved the best till last. This is where all your previous weeks strength and endurance training will be called upon.
It's a mental and physical battle.
In week 6 we return to week 3 but this time we approach it with 5 weeks of intense workouts behind us, so don't just endure it - love it!
Make these workouts fear you!!!
For now you are officially a certified beast!
You get full access to our amazing Tribe Online Group
100's of like minded members.
Our rules are simple...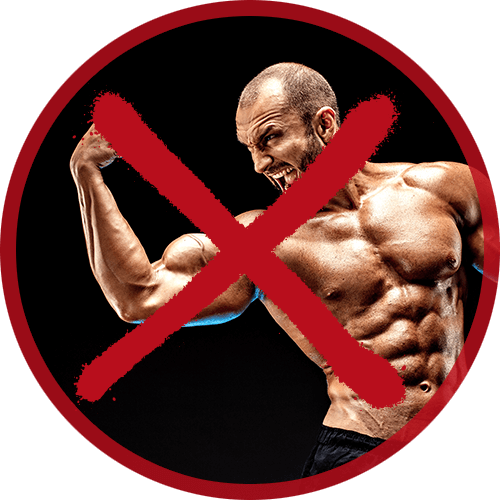 No ego or macho behaviour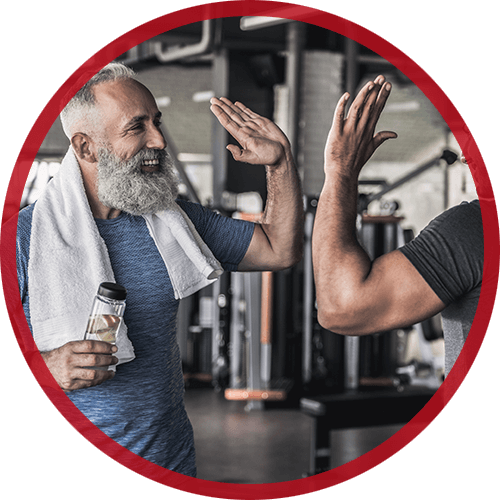 All ages welcome We have people from 20 to 60 all sharing the journey together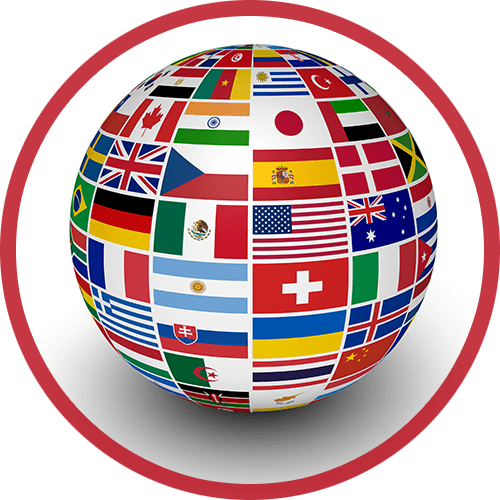 Global Community - Our customers come from UK, USA, Germany, Brazil, Portugal, Sweden, India, Australia and many more places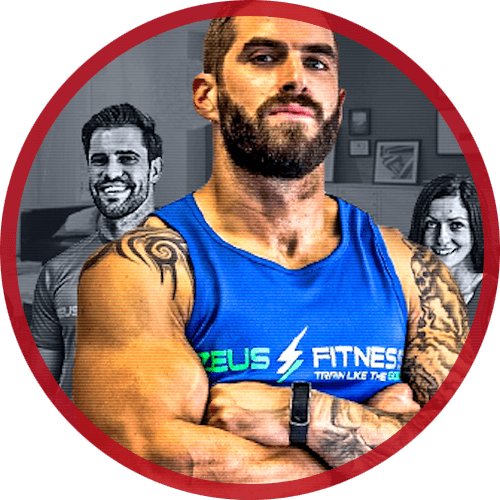 Motivation and Support - The Tribe is a fantastic place to just "hang out" and Grant is often in there himself answering questions
Suitable For All Ages - Men and Women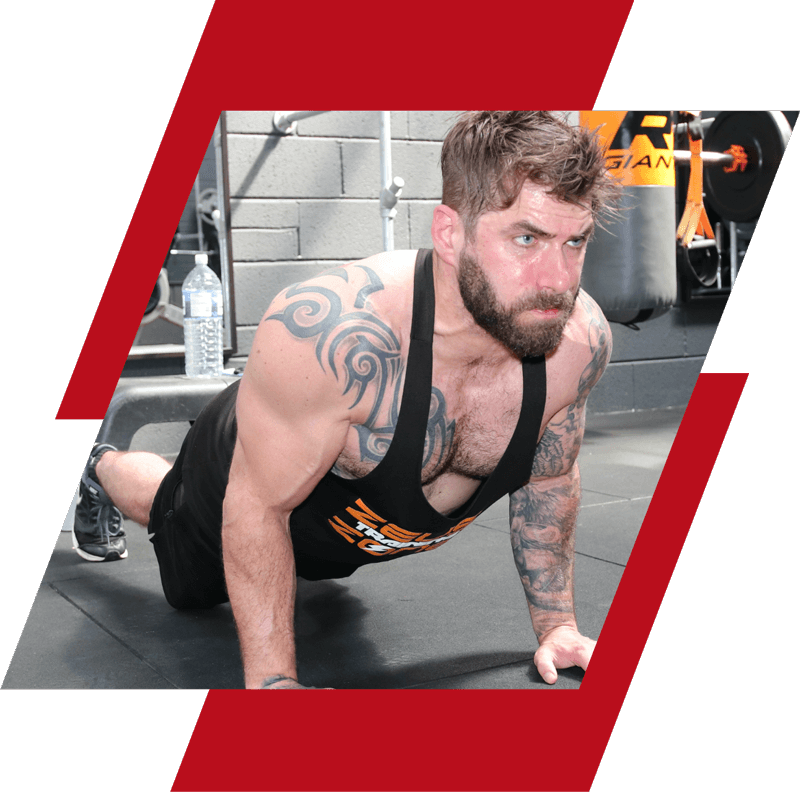 Zeus Beast is designed in a way so it works for both men and women to burn body fat, build lean muscle and work around your schedule.
If you are looking for a less intense program, Zeus Shred is a great option to consider.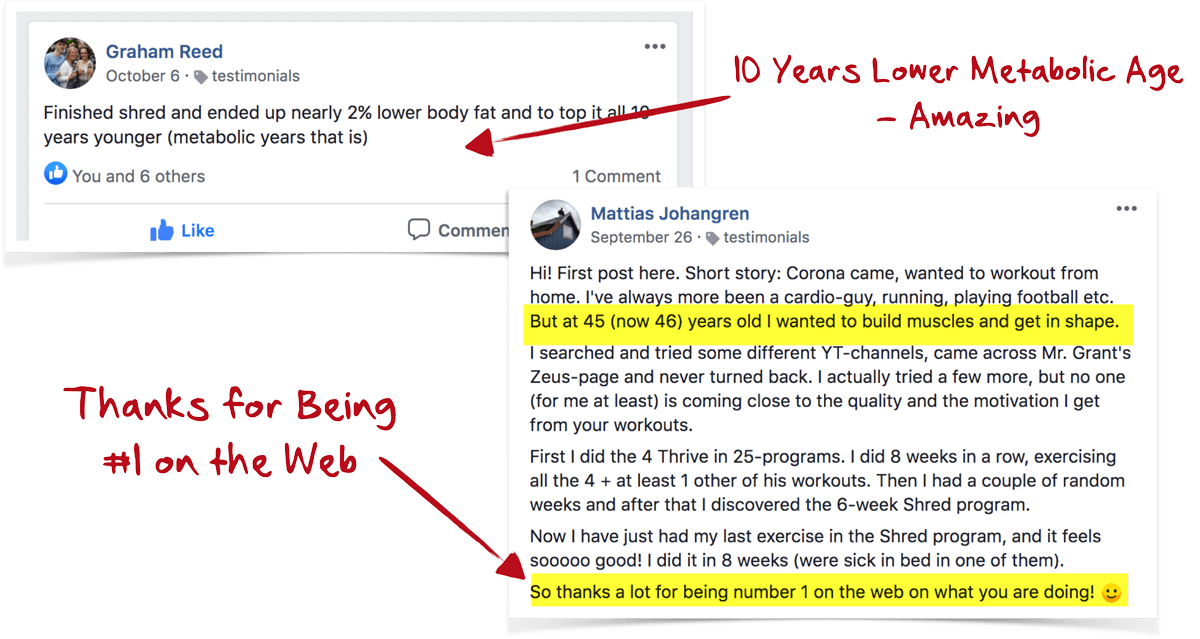 What makes our programs different from others?
Watch why our members choose Zeus over Other workout programs.
We are stronger as a Tribe together - Build your physical and mental strength
We are really excited to get you started and help you in your fitness journey where you'll not only strip fat, build lean muscle and drastically improve your fitness
Improve your  mental health, boost your energy levels and increase your self confidence.
We may not be able to control what's happening at these scary times but we can control our physical and mental well being and come out of this pandemic fitter, healthier and in better shape than ever!
And with the support of our amazing online group you can always 'pop in' and say whats on your mind to the community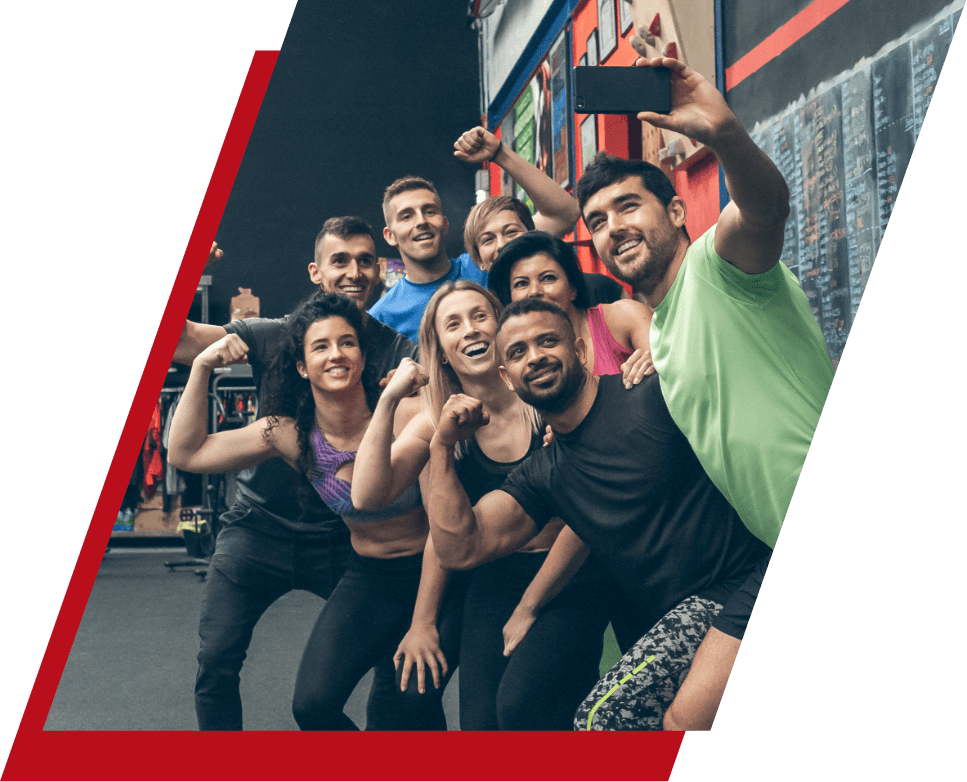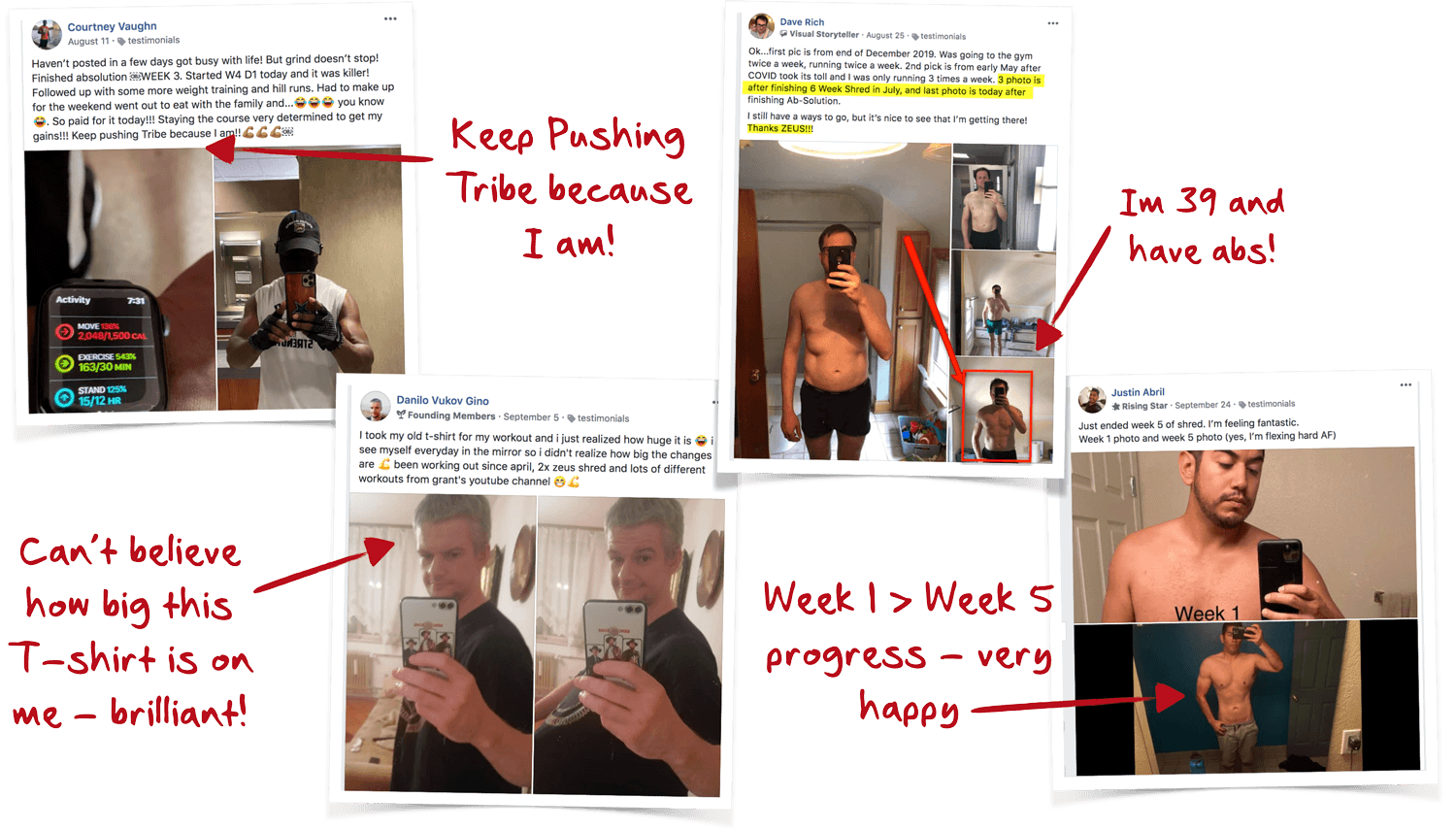 DISCLAIMER
* DISCLAIMER AND FORWARD TRANSPARENCY STATEMENT: ZEUS FITNESS BOTH DO NOT IMPLY OR GUARANTEE ANY RESULTS WHATSOEVER. SINCE THE RESULTS THAT MANY STUDENTS HAVE ACHIEVED WITH ZEUS FITNESS ARE NOT TYPICAL OR AVERAGE WE CANNOT SIT HERE IN GOOD FAITH AND TELL YOU THAT YOU WILL EXPERIENCE ANY RESULTS WITH OUR SYSTEM. WE ALSO RECOMMEND YOU CONSULT WITH YOUR PHYSICAN BEFORE UNDERTAKING ZEUS BEAST TO MAKE YOU ARE IN GOOD PHYSICAL HEALTH PRIOR TO COMMENCING THE PROGRAM. ALL RESULTS ARE NOT TYPICAL AND ANY INDIVIDUAL SUCCESS STUDENTS EXPERIENCE WILL BE BASED ON THEIR OWN INDIVIDUAL MERITS. IT'S LIKELY THAT MANY OR MOST PEOPLE WHO PURCHASE ZEUS BEAST WILL HAVE LITTLE RESULTS AT ALL (ESPECIALLY IF THEY DON'T FOLLOW THE DIRECTIONS AND WORK HARD). WE DO NOT KNOW WHAT YOU ARE CAPABLE OF, SO WE'RE NOT ABOUT TO INSULT YOUR INTELLECT BECAUSE IN MANY INSTANCES IT WILL NOT. (AGAIN THAT IS UP TO YOU TO MAKE THINGS HAPPEN). NON-AFFILIATION WITH BRANDS MENTIONED: ZEUS FITNESS (TRADING UNDER ASF DIGITAL LTD) IS NOT ENDORSED, AFFILIATED, OR ASSOCIATED IN ANYWAY SHAPE OR FORM WITH FACEBOOK™, GOOGLE™ OR AMAZON™ OR THEIR AFFILIATE COMPANIES AND THE COURSE IS NO WAY REPRESENTATIVE AS TO WHAT IS POSSIBLE WITH ADVERTISING ON THE RESPECTIVE PLATFORMS.